Alliance House, Caxton Street (1939)
In October 1937, temperance advocate Robert Wilson Black, with whom Murrell & Pigott had previously worked at Tavistock Court, announced a plan to build a new headquarters for the temperance movement on a site in Caxton Street  and appointed Murrell & Pigott for the project. The foundation stone was laid by William Bingham JP on May 25th 1938 and the new building (Alliance House) was opened on 26th November 1938.
Alliance House currently accommodates a number of commercial uses in an eclectic Westminster streetscape.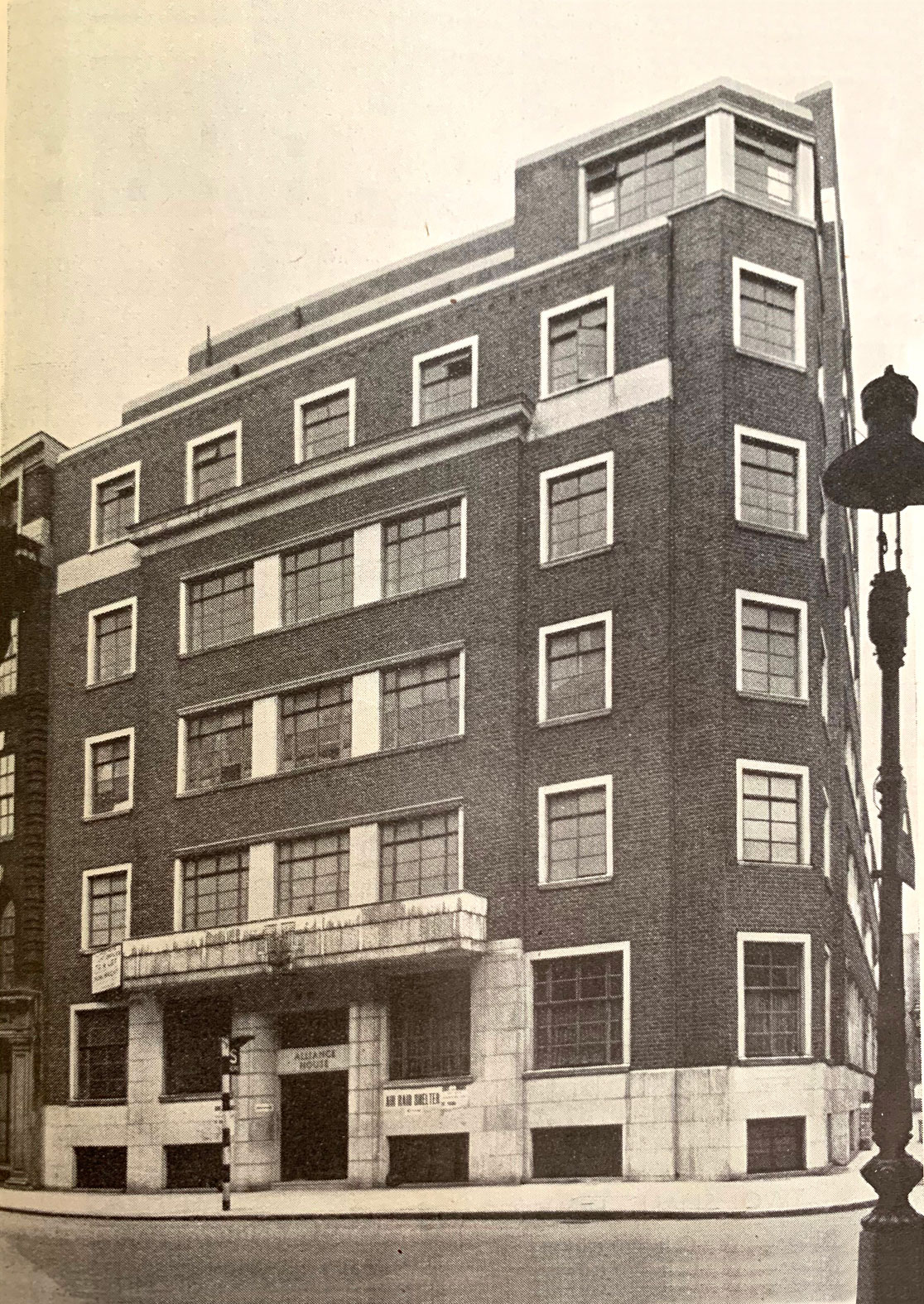 Photo from the Alliance News January 1939.
Alliance News January 1939.