Manchester project open for business
Posted 18 July 2019 by David Scanlon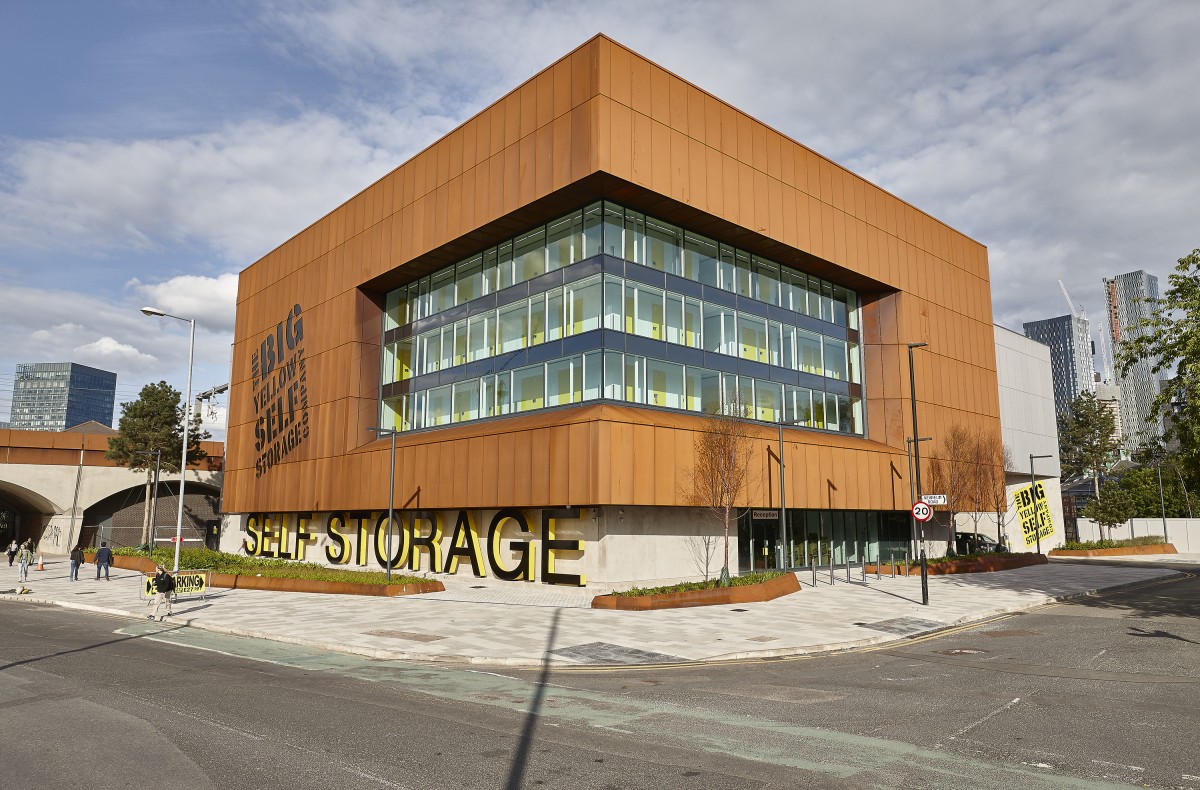 Mountford Pigott is pleased to announce that the Big Yellow Self Storage facility in Manchester is open for business.
This six-storey building has been designed with simple elements and clean straight lines drawing from the area's considerable industrial heritage. The form of the building is created through the interplay of two rectilinear boxes. The lower box has a solid 'concrete' appearance. Some relief is created by angling the entrance screen wall towards the vehicle entrance – assisting building users to navigate the building. The upper box which is clad in Cor-ten steel adopts the same orientation but is pushed forward so as to create visual energy in the form.
A three-storey high glazed 'cut-out' has been formed on the prominent street corner to allow interaction with the public realm and to make the building's function readily legible. The deep reveals reinforce its solidity. The feature's position corresponds to the focal point identified in our original site analysis.
Signage is incorporated into the building fabric. An uber-scale Big Yellow logo is fret cut into the Cor-ten cladding while the individual 3m high letters at street level leave little doubt of the building's function.
The building is located in the Water Street Strategic Regeneration Area which is seeing other major investment and regeneration proposals coming forward.