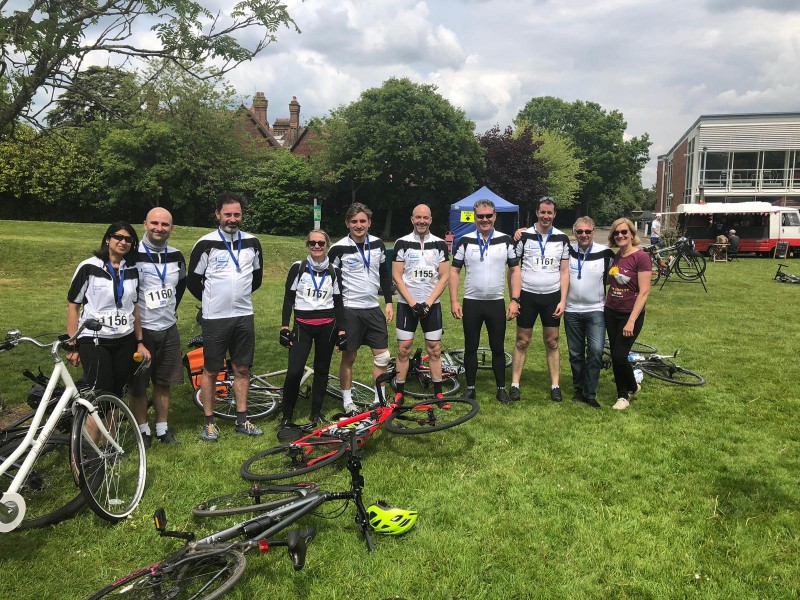 At Mountford Pigott we see ourselves as members of a number of different communities. Our office is geographically located in New Malden and we're members of a local community here, however, we also see ourselves as part of a wider architectural and construction professional community and our staff and their families also have their own special community interests.
We try to focus our charitable and well-being activities on causes which are relevant to our interests and events which are local, get lots of participation and promote well-being as well as fundraising.
Up until recently we have supported different charities for bake sales and endurance events and consequently it has been hard for people to see exactly where their money and efforts are going. So in order to make a bigger and more meaningful contribution to a charity and give staff a chance to find out a bit more about the work that they do and have a greater appreciation for the contribution that we're making we are supporting one charity for a whole year.
This year we have partnered with the London Air Ambulance Charity and despite lockdown staff have participated in a variety of different events and fundraising challenges on their behalf.
CSR Events
Miles for Missions
Team MPLLP took part in the Miles for Missions Challenge for London Air Ambulance Charity which started on the 15th  June and ended on Monday 20th September. The challenge required each team member to either walk, run or cycle 116 miles over the 3 month period …………. well we kind of smashed that!!!!
Our total distance covered was 2740 miles (London to Tehran) over the 3 months which equates to 318 hrs of exercise and 17,061m in elevation gain (which is the beginning of the Ozone layer!!)
Well done to all those who took part with some impressive mileage from Pawel, Alla, Michael, Liza and Walterio.
London Air Ambulance Charity Helipad Abseil 2021
Well done to Anna and David who completed their abseil down the face of The Royal London Hospital in Whitechapel which is 17 storeys tall!!  Thank you to everyone for your donations which has taken the total funds raised to £1900.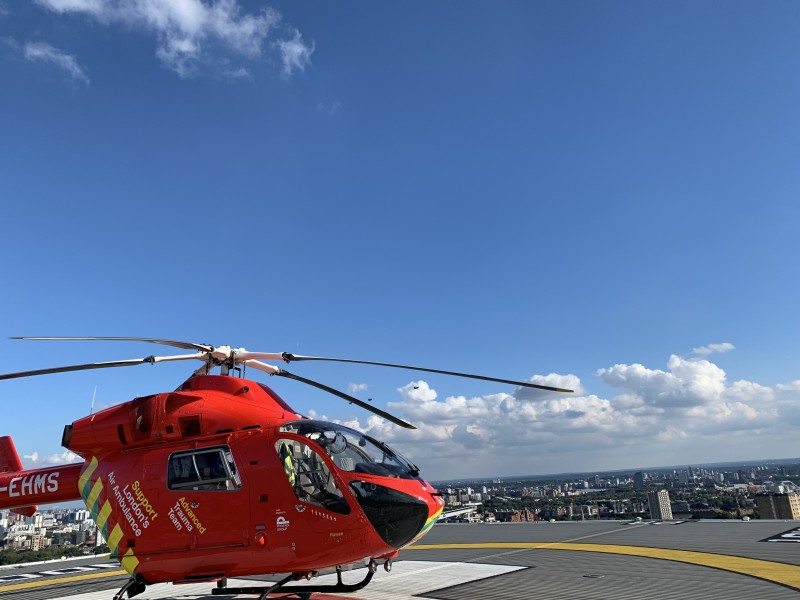 Mountford Pigott Club 500
Well done to all our staff members who participated in our challenge to reach 500 hours of exercise during the month of March. The 19 participants managed to achieve a total 334 individual activities equating to 203 hours of exercise, an average of 21 minutes per person every day. All funds raised will be going to London Air Ambulance Charity.
Mountford Pigott Club 500
During the month of March Mountford Pigott are attempting to achieve a total of 500 hours of exercise for charity. This could include a daily walk, a workout, a run, a ride or a yoga session. More to follow…….
RideLondon100 2020
Well done to Team MPLLP who completed the Surrey loop of the RideLondon100 yesterday in aid of London Air Ambulance though the Surrey Hills covering 100km. Thank you for everyone's donations.
World Food Buffet Lunch, March 2020
The Mountford Pigott World Food Buffet Lunch event was a great success. We raised £300 for our charity partner London Air Ambulance which will help to support this vital service.