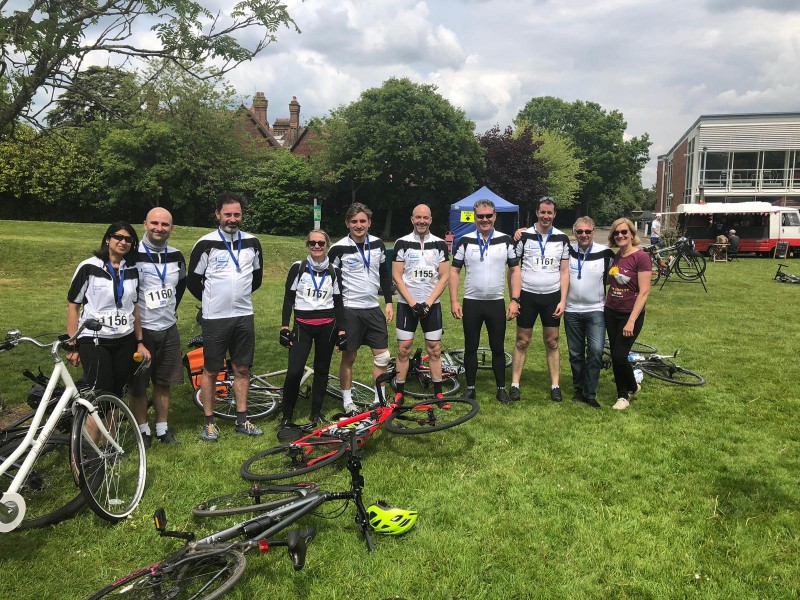 At Mountford Pigott we see ourselves as members of a number of different communities. Our office is geographically located in New Malden and we're members of a local community here, however, we also see ourselves as part of a wider architectural and construction professional community and our staff and their families also have their own special community interests.
We try to focus our charitable and well-being activities on causes which are relevant to our interests and events which are local, get lots of participation and promote well-being as well as fundraising.
Up until recently we have supported different charities for bake sales and endurance events and consequently it has been hard for people to see exactly where their money and efforts are going. So in order to make a bigger and more meaningful contribution to a charity and give staff a chance to find out a bit more about the work that they do and have a greater appreciation for the contribution that we're making we are supporting one charity for a whole year.
This year we have partnered with the London Air Ambulance Charity and despite lockdown staff have participated in a variety of different events and fundraising challenges on their behalf.
CSR Events
RideLondon100 2020
Well done to Team MPLLP who completed the Surrey loop of the RideLondon100 yesterday in aid of London Air Ambulance though the Surrey Hills covering 100km. Thank you for everyone's donations.
World Food Buffet Lunch, March 2020
The Mountford Pigott World Food Buffet Lunch event was a great success. We raised £300 for our charity partner London Air Ambulance which will help to support this vital service.